3939 Falls Road
Baltimore, MD 21211
Open Weekdays
7am to 4pm
Discover why K&S customers remain K&S customers for life!
We invite you to experience an entirely new level of quality and service for your automobile; we're absolutely sure you'll be completely satisfied. In fact, we guarantee our work, both parts and labor, for a full year or 12,000 miles, whichever comes first.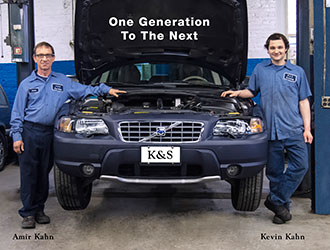 Experience
Dependability
Commitment to Complete Satisfaction
These are the qualities that have set K&S Associates apart from other car repair shops for over 40 years.
Whether you need a pre-purchase inspection, a factory-scheduled maintenance or a major engine and collision repair, our highly trained technicians can do the job.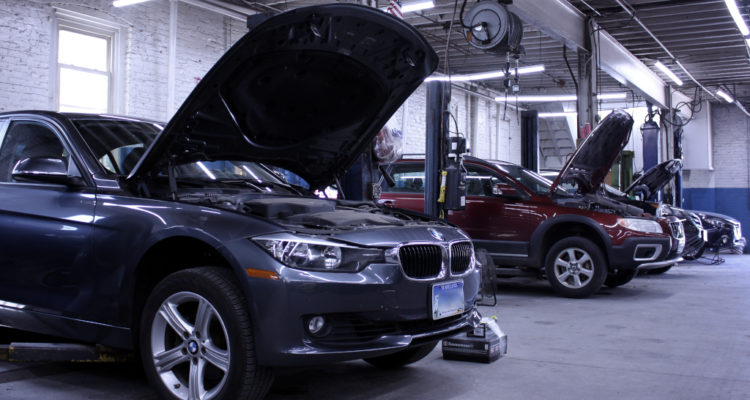 We specialize in servicing:
These are the cars we love and the cars most of us drive today.
---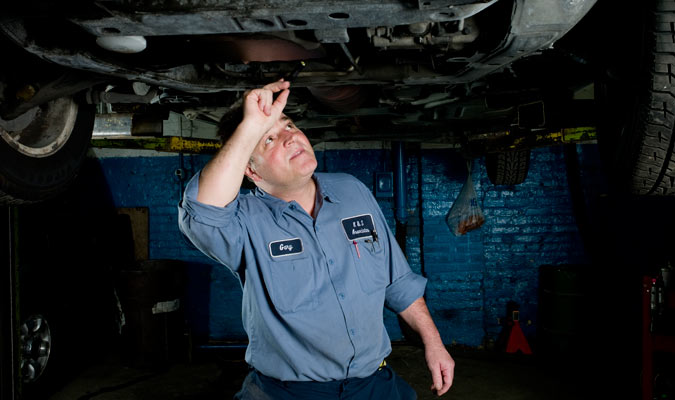 Foreign Auto Service & Repair
You'll notice the difference immediately — in the purr of your engine and in your automobile's performance and handling when you hit the road. At K&S Associates, we don't just promise you superior service, we deliver it.

This is evident in the personal attention you receive whenever you bring your car in for service. K&S Associates has an entirely different way of working on your car than most dealers and other mechanics.
We hire mechanics that truly know your make and model of car: inside and out.
We pay our mechanics hourly instead of flat rate. That means we never rush, just to get to the next car.
It's worth repeating: our mechanics are well paid and have benefits. They focus on your car, determining its needs or problems, and take the necessary time to make sure the job is done right.
Furthermore, we always check for routine maintenance needs or signs of any potential problem that can be easily and inexpensively avoided.
At K&S Associates, our customers will tell you; we are known for our ability to find the real problem and fix it, usually on the first visit. This spares you the need to keep bringing your car back and paying for needless parts and service. We want to keep you as a customer, and that means doing everything possible to assure your 100% satisfaction!
---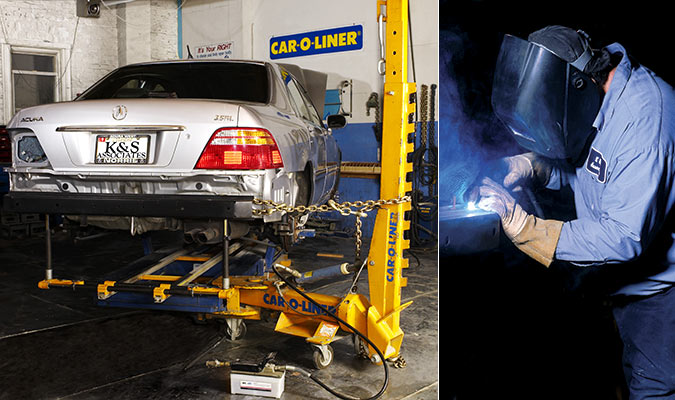 Our customers know that they can depend on us.
Expert frame straightening, repair, replacement and alignment
Exclusive factory refinishing products
Over 40 years of experience in paint matching
Repairs fully sealed and rust-proofed
Estimates and assistance in dealing with insurance claims
Available towing
K&S body repair specialists have 3 goals:
Your complete satisfaction
Maintaining the complete structural integrity of your car
Returning it to pre-accident condition
Accidents will happen, even to the best of drivers. We hope you will never be involved in one, but should a mishap occur, come to the body specialist with a genuine reputation for excellence and personal service.
A lot went into your automobile's design, structure, and appearance. Our team of well-qualified body repair specialists has the experience, high standards, and skill to provide you with the workmanship that you can count on. We return your car to its pre-accident condition.
At K&S Associates, we offer you expert body repair, superb refinishing services, convenient hours, and reasonable rates. We accept most types of insurance, but do not work as a designated insurance company repair shop. We do not compromise the repair of your car to save money and we do not take shortcuts. Your safety and the condition of your automobile come first. We work for you and we concentrate first and foremost on your complete satisfaction.
---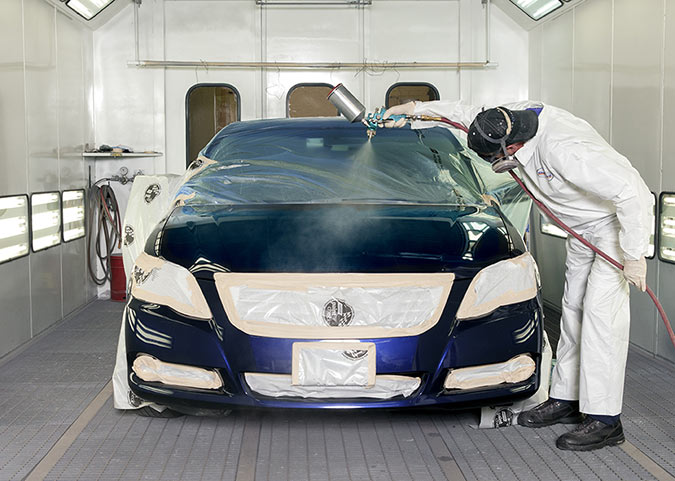 As someone who appreciates the looks and technological achievement of today's automobile, you understand the importance of maintaining or restoring its factory finish.
At K&S Associates, we know that the paint applied to automobiles today is designed to provide maximum protection against the elements in addition to enhancing its beauty and style. Therefore, we never compromise.
Whether you need to repair a few scratches or you want a your entire car repainted, we always use top quality refinishing materials.
Equally important, we employ only the finest, most experienced technicians working today—employees who take pride in their work and believe in providing the outstanding quality and service you demand. Call today for a free estimate or appointment.
---
Need to Get a Quote or Make an Appointment?
Submit a service request using the form below.